Kinokuni Children`s Village Schools
Kinokuni Children's Village, a co-educational boarding school, is the first alternative school authorized by
Japanese MIXT (the Ministry of Education, Culture, Sports, Science and Technology). The school was started
in 1992, after eight years of preparation, by Shinichiro Hori and his company, who were inspired by the works
of John Dewey and A.S.Neill (Summerhill School, England. 1920-present).
The school emphasizes children's learning by experiences and their intellectual, emotional and social
development through living together with others.
Unlike ordinary school, children are grouped not according to their age but their interests of activities. The
classes of mixed age are called "Project" whose activity occupies 50% of the timetable (30% in junior high
school).
There are three Children`s Villages and six schools in Japan:
Kinokuni Children's Village Primary School, Junior High School, Senior High School

Kinokuni, where the head office of all schools is, is located in the mountain area of North Wakayama, south of
Osaka. The school accomodates about 200 children of age 6-18. The school is well known with 500-1000
visitors from home and abroad who come to see the school every year.
The only senior high school of the Children`s Village (age 15-18) is next to the junior high school building.
Its curriculum is focused on the humanities and sociology. The majority of the graduates continues to higher
education to deepen their interests and knowledge.
contact to Kinokuni Children`s Village:

address: 51 Hikotani, Hashimoto-shi, Wakayama
Katsuyama Children's Village Primary School, Junior High School

Invited by Katsuyama-city, Fukui Prefecture, Katsuyama Children`s Village Primary School was started in
1998. It shares curriculum and philosophy with Kinokuni. With smaller number of children, a tremendous
snowfall and the nation`s biggest excavation site of fossil dinosaurs nearby, there is a variety of activities only
possible in Katsuyama.
contact to Katsuyama Children`s Village:

address: 5-3, Kogo, Kitadani-cho, Katsuyama-shi, Fukui
Minami-Alps Children`s Village Primary School

The third primary schoo is about to start in Minami-Alps-city, Yamanashi Prefecture (on the land that holds
buried cultural properties). Around the school are some orchards and Mt Fuji is visible. It is only about one
hour away by train from Central Tokyo. The school will be starting in October 2009.
The philosophy and curriculum are the same as Kinokuni and Katsuyama. The only difference is that language
learning and cross cultural studies are more focused.
For more information about Minami-Alps Children's Village, please contact Kinokuni Children's Village.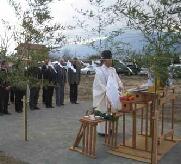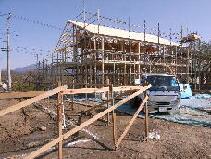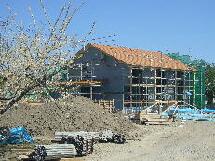 Kilquhanity Children`s Village
There is a Children`s Village in Scotland, at the estate Kinokuni took over from Kilquhanity House School .
The school will be starting in 2009 with local children (max 15) and some Japnese children from Children`s
Villages who will be staying for a shorter period of time.
Kilquhanity House School (1940-1997) was established and run by John Aitkenhead, who was inspired by A.S.
Neill`s Summerhill and started his own school in southwest Scotland. The school started in 1940 during the
Second World War.
John's philosophy was "Learn by experience" and "Live together". Farming and creative activities such as
art, woodwork, pottery and drama were emphasized.
The repeated inspection by the Ministry of Education in the mid 1990s led John decide to close the school in
1997. The following year, John passed away.
In 2000, Kinokuni purchased the estate and buildings. Since then, a number of children and staff members
from Kinokuni and Katsuyama visited and stayed at Kilquhanity to do "Project" and some other activities as a
part of their school trips.
For further information about opening school, please contact direct to Kilquhanity.
contact to Kilquhanity Children`s Village: (Andrew Pyle)

address: Castle Douglas, Dumfries&Galloway, DG7 3DB Scotland